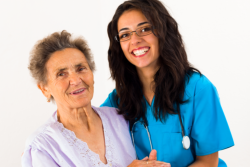 About our Company
Precision Health Care Inc. is a PCA agency in the greater Minneapolis area. Our staff are fully trained and have earned the various certifications as required in their field of practice.
We are Trustworthy and Reliable. We will help you feel safe and secure in your home with the dignity and respect you deserve.
Mission Statement
Precision Health Care Inc. is dedicated to provide the highest quality home based client care with compassion and respect for each person.
Value
Precision Health Care Inc. supports these values and their role in fulfilling our mission. We are:
Committed to Our Clients: We recognized the unique physical, emotional, and spiritual needs of each person receiving health care in the home. We strive to extend the highest level of courtesy and service to clients, family/ caregivers, visitors, and each other.
Committed to Leadership: we engage in a wide range of continuing clinical education programs for our paraprofessionals.
Committed to Excellence: We strive to create an environment of teamwork and participation, where, through continuous performance improvement, health care professionals pursue excellence and take pride in their work, the organization, and their personal development. We believe that the quality of our organization personnel is the key to our continued success and we require our staff to participate in a wide range of continuing clinical educational programs to maintain our quality of care. We maintain financial viability through a cost-effective operation to meet our long-term commitment to our clients.
Non-Discrimination Policy
Precision Health Care Inc. prohibits discrepancy in home care service provision and employment of its staff. In compliance with Title VI of the Civil Rights Act of 1964, Section 504 of the Rehabilitation Act of 1973 and Title II of the Americans with Disabilities Act of 1990, we do not discriminate nor shall we deny services from any individual employee or client on the grounds of disability, sexual orientation, color, gender, religion, national origin, race, age, ancestry or ethnic background.